Share personal photos and videos with this perfect gift in a classic retro style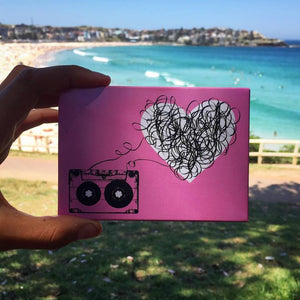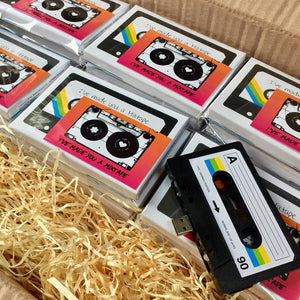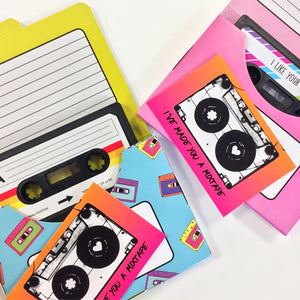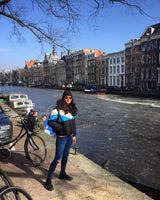 Blank Record Ltd offers a range of unique, retro products, designed to embody every bit of excitement, innovation and fun.
Owner & Design Director Tiffany Roddis is a passionate and enthusiastic Product Designer from Sheffield, United Kingdom. 
In 2010 she graduated from The University of Leeds with a First Class Honours- Masters of Design and Bachelors of Design in Product Design. 

She further developed her skills working as a Product Designer & Prototyper for 4 years in a design consultancy based in the south of England.

In 2014 she decided to embark on an adventure to the other side of world and founded her company Blank Record in Sydney, Australia.
Today, Blank Record Ltd operates from the United Kingdom, building and dispatching innovative and creative products within 1 business day to all corners of the world.
Our Location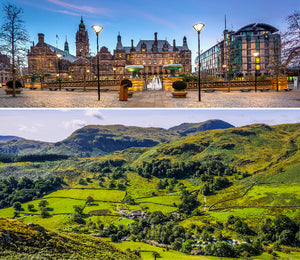 Sheffield, United Kingdom
Sheffield is located in centre of the UK making it an ideal position to provide exceptional product delivery service to clients across the entire kingdom.
The city is located in the county of Yorkshire; an area known for its natural beauty and its rugged terrain.
This natural beauty helps to give Blank Record Ltd an inspirational setting for creativity, new product innovation and blue-sky thinking.
Design Studio
We use a range of software from Computer Aided Design (CAD) to InDesign, Photoshop and Illustrator on both MAC and PC hardware. 
Our purpose is to create attractive and desirable retro-themed products with an innovative twist.
Testimonials
Amazing, it arrived fast and works perfectly, what's great is that there is a real cassette inside, which makes it even more amazing. Thank you so much for this, it really was perfect.

Arabella
Used this to make my husband a mix tape for Valentine's Day... He loved it! It brought back a lot of memories of him making me tapes/CDs while we were dating!

Ashley
Haven't used it yet as its for a gift but it's FABULOUS!!!!! Arrived within one day and the finish is really professional! Just looks great, would 100% recommend. Thank you :)

Sophie
Brilliant! The perfect gift for someone who needs nothing! Love it!! Xx

Sarah
Absolutely fantastic and shipped uber quickly; couldn't be happier.

Cheryl
This was a birthday present for my boyfriend. He turned 30 so I put all the songs that were number one on his birthday from 1988 to 2018. He loved it 😊 thank you so much. X

Kayleigh
This is super cute and works perfectly! Plus, it came REALLY quickly! Thanks so much :)

Sam
Item arrived exactly as described! Shipping was right on time! Love this store and I hope to buy from again! Thank you!!! ❤️

Kadee
Thank you for shopping with us
Share photos, videos and memories, with this perfect gift in a classic retro style.